Louie's "Make a Change" Game & School Binder Pouches in stock
2013-04-17 09:40:43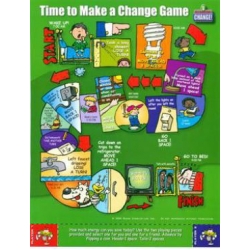 Following heavy sales this spring, we've just received a new shipment of Louie's "Make a Change" game.
Players flip a coin to determine how many spaces to move. Players are rewarded with extra moves when they land on a space demonstrating wise energy use; players lose ground when landing on a space that wastes energy. It's a race to the finish, and players learn wise use habits along the way. Game pieces are included on the 8.5 x 11 inch game card.
Buy yours today for just 49¢ each plus shipping.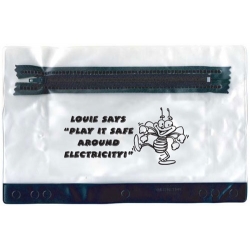 We've also received a new shipment of Louie school binder pouches with CFL artwork. Pouches can be ordered empty for 69¢ each, or stuffed with Louie crayons, ruler, pencil and bookmark for $1.99 each.