Updated Artwork: CFL Louie Safety Stickers
2013-01-10 14:15:03
NEW Style CFL Louie Safety Stickers Available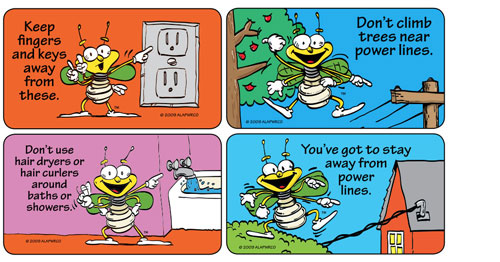 Style A stickers shown above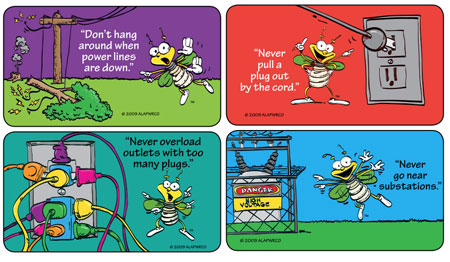 Style B stickers shown above
We've updated the artwork on our two most popular rolls of Louie stickers! Louie is now shown with a CFL light bulb on the artwork.
Each roll features four different safety messages. There are 1,000 sets of each of the four messages for a total of 4,000 stickers per roll.
Affixed to perforated paper backing, distribute stickers individually or in sets of two or four.
Stickers measure 3 1/8 inches by 1 3/4 inches.
Order your Style A and Style B stickers today! Price is $200 per roll plus shipping.