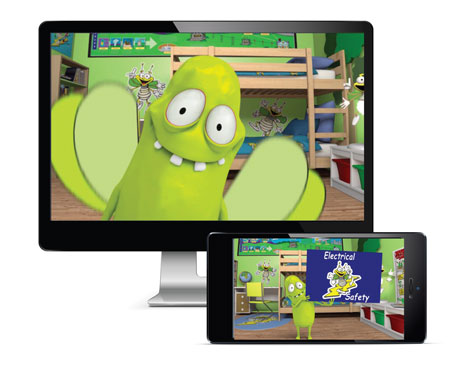 Louie's Electrical Lessons is a new animated electrical safety video. The story follows the education of Lenny the Lightning Bug Larva, who aspires to grow into a full-fledged electrical safety bug--just like Louie.
The 12-minute video incorporates five reformatted, high definition Louie commercials that display Louie's energy-efficient bulb shape. These include: Home, Cords, Downed Lines, Signs, and Power Lines. Also featured is the classic Louie spot, Turning On, which explains generation and transmission. The video also discusses energy-efficient lighting, alternate fuels to power generators and solar power.
Louie's Electrical Lessons is available by license for unlimited downloads on a utility's website for $1500 per year. Existing Moore Syndication site subscribers may add the video to their subscription site at a discounted rate of $600 per year. The download method includes a company logo in the video title screen at no additional charge.
Louie's Electrical Lessons may also be purchased individually on DVD or USB drive for $75 each.
---
Watch the short video preview here!

This video is available for unlimited downloads on a subscribing utility's web page and can be personalized with your logo!
Watch the full 12-minute video! (Moore Syndication watermark logo will not appear on purchased copies.)

---