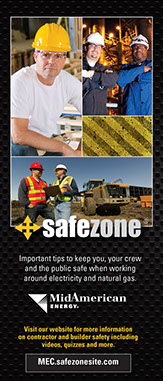 Moore Syndication has templates for several products that communicate electrical safety to workers in the construction trades. Each is customized for individual clients. Products include a brochure, poster, web site, video and phone app. Moore also assists utilities to deliver these materials through target mailings to various types of construction companies, from heavy construction to landscape or irrigation services. Moore strives to obtain lists of governmentally-licensed contractors, when available.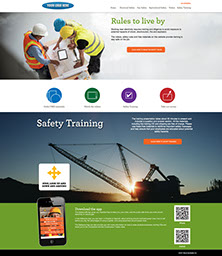 Our contractor safety sites include:
• A new 11-minute safety video that is customized to each client
• Customized contractor safety information that is up to date
• Customized to your company and service territory
• Interactive online safety quiz
Subscription is easy! Prices quotes available within 24 hours. Just contact Pam Moore at 205-871-8819 or click here. It takes only a few weeks to build your customized site.